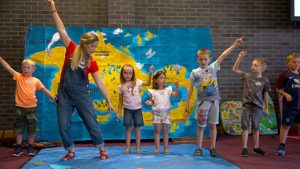 We have always found that the Holiday Bible Club offers a chance to reach out to children who wouldn't normally attend our Children's ministries and tell them of the great love of Jesus. It also helps strengthen friendships within our church family and provides an opportunity to connect with new people.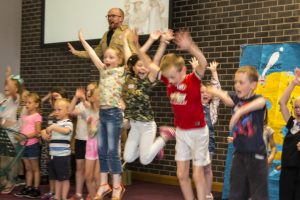 Last July saw the first HBC in our new building. Epic Explorers was a great week with many people contributing to its success. We were thankful for the children attending from all walks of life and John Hanna presenting the gospel clearly each night. One of the main highlights was 'Ask John' at the end of each club with questions from the children such as 'do pets go to Heaven?' It was brilliant that parents also had the opportunity to listen to these answers. Please keep praying for the children and parents from last year.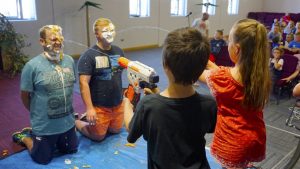 We are excited that we can do it all over again this year. We are planning to run the club each evening, 7pm—8pm, from 29th July to 2nd August. However, we need your help. First and foremost, we need your prayers. We will need much practical help such as decorating the church, keeping the car park safe or even sitting with the children. Maybe you're a more upfront person and could help with registration, memory verses, and quizzes etc..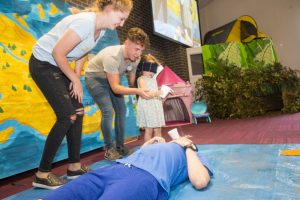 Whether you're young, old or somewhere in between, please block out the week in your diary and sign up in the foyer for whatever nights you are available. If you haven't worked with children in our church recently; you will need to fill out a child protection form. Speak to a deacon, Dermo or EJ if you would like a form or have any questions/queries.