To keep socially distant we are now splitting the group into two groups, to align with the Church's COVID measures, meeting on alternate weeks. We will also have a zoom connection each week for those who are not yet ready to meet in person. Please get in touch with Chris Wolfe (or use the form below to pass on an email).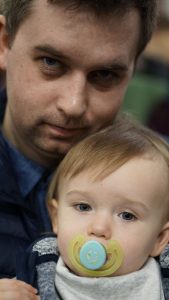 Youth fellowship is for young people of secondary school age and early twenties. We meet most Sunday nights after church to play games, learn more about God, and of course, eat junk food – some weeks we head to a church member's house for more food and some fun.  At various times we enjoy breakfast together before church on a Sunday morning and have regular outings on a Friday night. Most weeks there are prayer groups for boys led by Paul and for girls led by Tammy if you would like to know more ask a deacon to point them out on a Sunday.
In 2017/2018 we have been looking what the bible says about topics that include; relationships, self-image, drink/drugs, depression, LGBT, and how we can keep spiritually fresh.
The highlight of our year is the weekend away which normally takes place during the Spring.
If you would like more information then talk to Chris Wolfe (he's the one without the dummy) or ask a deacon to direct you to one of the leaders.
Click here to view photos from our 2018 weekend.