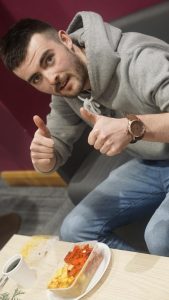 Beginning in September CB:Kids Monday meet each Monday 6.45pm – 8.15pm for all Primary School aged children.
There will be Bible Lessons, Memory Verses, Quizzes, Games, Craft, Tuckshop, Football and trips to various places.
Come along and join the fun!
If you would like more information then talk to Phil Magill or ask a deacon to direct you to one of the leaders.